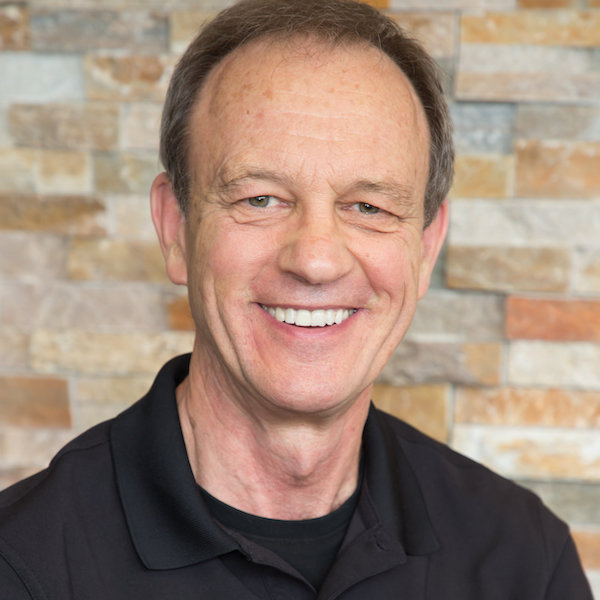 Dr. Victor Korwitts, D.C.
Chiropractic Physician
Severe allergies plagued Dr. Korwitts throughout his childhood. After experiencing a variety of allergy medications along with tonsil/adenoid surgery while still fairly young, he next endured weekly allergy injections for years on into his teens. Seeing the toll all of this was taking, his parents decided they needed to try another solution. Being chiropractic patients themselves, they took their son for regular spinal adjustments. Not only was there immediate relief, the improvement continued and Dr. Korwitts has now been allergy-free for years. Everyone has significant experiences that end up changing one's path through life and that was certainly the case here.
Grateful to be active and able to take part in daily outdoor activities along with having the ability to breath freely without limitation played a big role in Dr. Korwitts' decision to become a chiropractor. Now with over 35 years of involvement in the health field, Dr. Victor T. Korwitts specializes in the treatment of structural, neurological and biochemical imbalances.
A graduate of the National College of Chiropractic, "Dr. K" has done extensive post-graduate work, including 600 hours in acupuncture and the study of Gonstead technique. Actively involved in sports and fitness, Dr. Korwitts has competed in many triathlons and biking events. First hand experience as an athlete has provided even more in-depth appreciation for body structure and function.
Dr. Korwitts' work in the health field now has him working with patients from an integrative and functional approach where he looks at the originating cause of a health issue or problem. He then establishes comprehensive treatment programs incorporating nutrition, acupuncture, laser and rehab that lead to increased mobility, energy and overall well-being. Dr. K loves the quote: "Nature needs no help, just no interference." -B.J. Palmer
What patients are saying about Dr. Korwitts…
"Dr. Korwitts is at the top of his game and has been for the past 20+ years. He has treated me for back pain, neck pain, shoulder impingement, sciatica, ankle sprains, lack of energy and many other muscle sprains. He persistently works through my issues and draws from a heavy arsenal of techniques, knowledge and the best of practices. He is always there when I need him!"
Over the years after getting me back in good shape, Dr. Korwitts gently recommended I come in for regular maintenance adjustments, but I really only came into the clinic when I hurt. Finally, as Dr. Korwitts worked on my re-occurring problems, he just looked at me with his nice smile and said, "Now you can decide if you want to wait until you really hurt again or come in monthly so I can keep you in good condition." My answer was finally "OK". Dr. Korwitts was right all along and I recommend this clinic to everyone I know.
"I have had a history of back problems since high school. Recently I was having painful spasms and was recommended to Korwitts Chiropractic by a co-worker. I never have back problems now to the extent they were before. I've recommended that members of my own family come in. I'm even bringing my two-year-old son in with great results!"